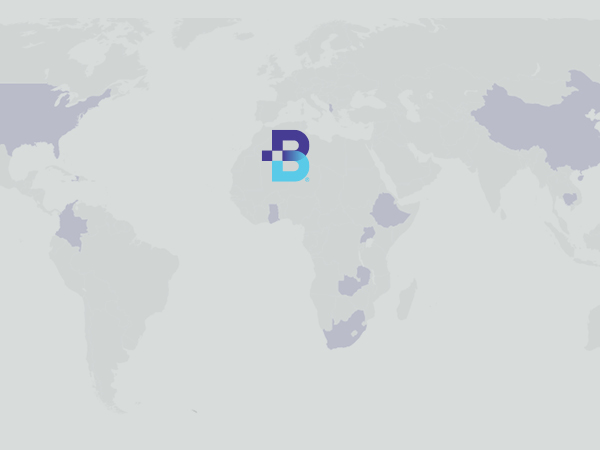 Our global vision
Inspired by our faith, Bethany has been serving children and families for over 75 years.
In 1982, Bethany extended its mission internationally, working with vulnerable children in South Korea. In 1991, Bethany first partnered with the Romanian government to build a child welfare system from the ground up. Soon after in 1998, Bethany provided services in Sarajevo to children and families who had fled the war in Kosovo.
1998 - Present
Since then, we've worked alongside government partners to build in-country foster care and adoption programs in China and Ethiopia—the first of their kind in Asia and Africa. Today, Bethany's work continues to expand across the globe, in places like Haiti, Ghana, South Africa, Albania, Colombia, and beyond.
Families in these countries face unique challenges, but we're guided by our fundamental mission to change the world through family. We believe that children thrive in loving homes, families thrive in supportive communities, and communities thrive when strong families are their foundation. Through education, advocacy, empowerment, and direct care, Bethany is serving and empowering vulnerable children and families around the world in the name of Jesus.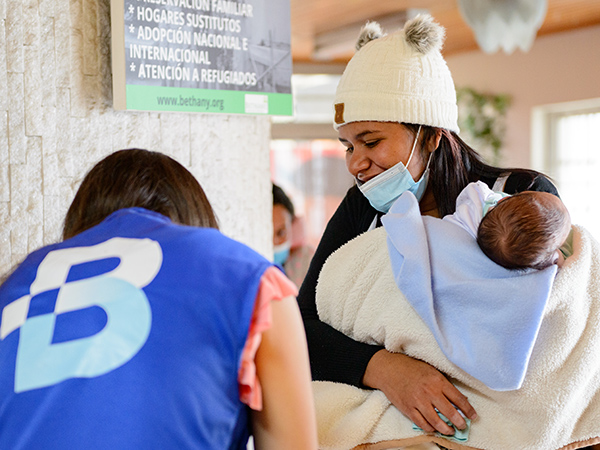 Shepherding program
The future can feel overwhelming for women facing an unexpected pregnancy. Our global shepherding program provides resources and support for single women who are pregnant or nursing, giving them the option to parent their children rather than surrender them to an orphanage. We offer individual and group counseling, life skills and parenting courses, access to education and financial support, and connection to community partners. 
Active in: Albania, Colombia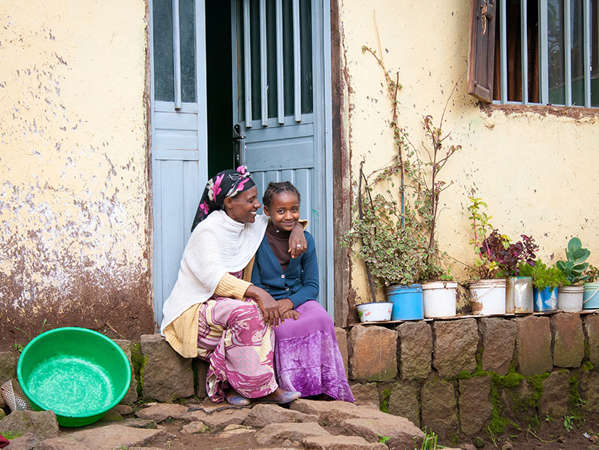 Family-based care 
Bethany works to remove children from institutions and reunify them with their families, helping their families address the challenges that may have caused them to surrender their children to orphanages. When reunification isn't possible, we find loving families the children can call their own. Through strong collaboration with churches, governments, and other community groups, Bethany is building and strengthening adoption and foster care programs. With family-based care and support, we believe children deserve a chance to grow into healthy members of their families and communities.
Active in: Ethiopia , Ghana, Haiti, South Africa 
Family preservation and empowerment
Access to life's essentials makes a big difference for struggling families. Through our family preservation and empowerment program, Bethany helps families access basic needs such as health care, safe drinking water, nutritious food, adequate shelter, and education for children. We offer ongoing support to these families, including vocational skills, education, and business training where their dedicated caseworker will help them set goals to become self-sufficient. We also provide counseling and health services for pregnant and breastfeeding women so they can keep their families together. Our goal is to equip local families to have dependable income, improved health, ongoing education for children, and the necessary tools to continue to thrive.
Active in: Albania, Colombia, Ethiopia , Ghana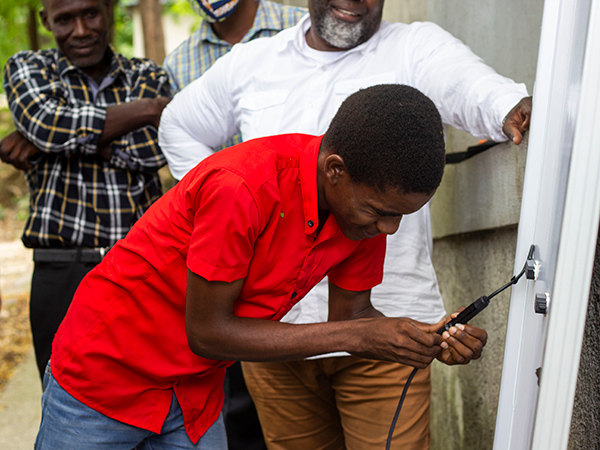 Youth resilience
The youth resilience program provides support to at-risk youth of all ages. In Colombia, we use sports, art, and music with Venezuelan migrants and refugees to instill inspirational goals, build resilience, and promote social integration with the host community. In Haiti and Ethiopia, youth ages 17-22 receive emotional, entrepreneurial, and financial skills they need to overcome generational poverty.
Active in: Colombia, Ethiopia, Ghana, Haiti, South Africa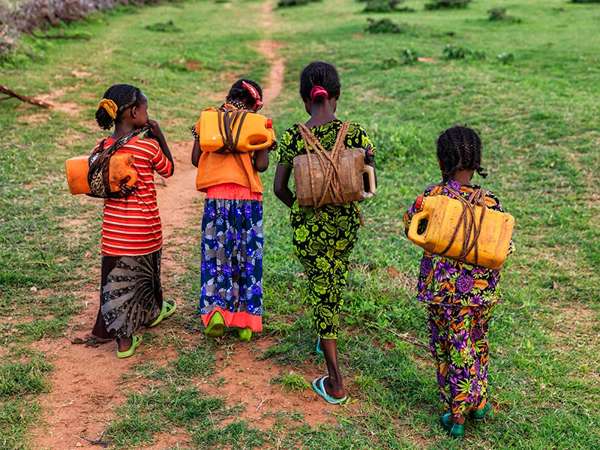 Anti-trafficking
An estimated 152 million children around the world are enslaved in forced labor. Bethany's anti-trafficking program in Ethiopia aims to create cultural, political, and legal changes so that children are less likely to be trafficked into modern-day slavery. We work with families experiencing financial distress to address the underlying conditions that often lead families to give their children to traffickers. We also provide safe houses for adolescents who have been rescued from forced labor, giving them vocational training to help them become thriving, independent adults.
Active in: Colombia, Ethiopia 
Global refugees, migrants, and internally displaced people
Every day, families around the world are forced to flee their homes because of political and economic instability. They all have the same basic needs: food, health care, income, safety, and emotional healing. That's why we support global refugees and migrants with holistic services to meet more than their physical needs. Bethany staff specializes in evidence-based therapy techniques such as PM+ and psychological first aid to address mental and emotional trauma in migrants and refugees.
In Colombia, we serve migrants from the neighboring country of Venezuela. At locations in two major cities, Bethany provides safe spaces for migrant families and children to receive support and guidance. We also provide long-term support to migrant families and children, including food and nutrition assistance, shelter, mental and emotional support, legal assistance, and more.
In Ethiopia, we serve South Sudanese refugees living in the Gambella region. We provide psychosocial and mental health support and train refugees to be counselors for fellow refugees. We also recruit refugees to provide foster care for unaccompanied refugee children in the camps.
In Romania, Bethany is serving Ukrainian women and children fleeing the war. We run a community center where these refugees can rest and get help in a safe and supportive environment.
Active in: Colombia, Ethiopia, Romania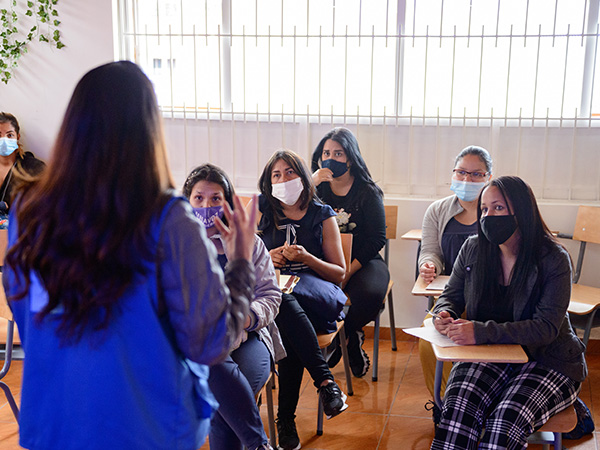 Capacity building
We believe that building partnerships with local communities, churches, and governments is critical to the success of our global programs. In the countries we serve, Bethany staff provides guidance and training on the importance of protecting vulnerable adults and children. These strong collaborations help raise the standard of care and protection for families, refugees, orphans, and others in need.
Active in: Albania, Colombia, Ethiopia, Ghana, Haiti, South Africa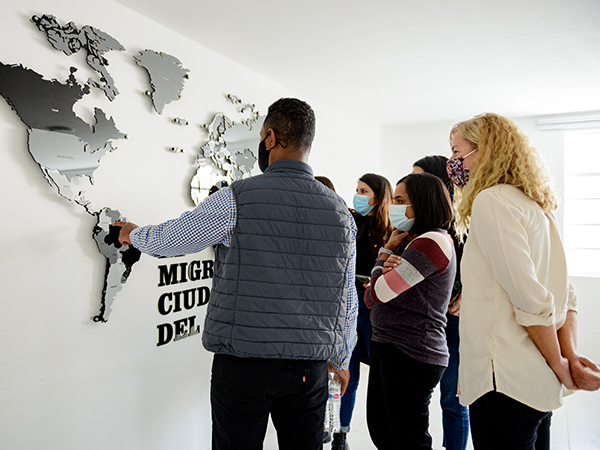 Global consulting services 
Bethany is increasingly recognized as a global leader in the shift to family-based care instead of orphanages for vulnerable children. In more than 14 countries, we advise churches, organizations, and governments about the best way to build foster care and adoption programs, drawing from more than 75 years of experience serving children in the U.S. and around the world.
Countries where we actively serve
Your support transcends borders
Today, 140 million kids don't have a permanent home. To us, that's simply unacceptable.