11% of pregnant women
between the ages of 15 and 44 used illicit drugs, tobacco, or alcohol in the past month.
Empowering women to engage in life-changing support
ReNew is rooted in the belief that women with a history of substance use can recover. We walk with expectant mothers through their infant's first year—supporting the mother in her recovery, connecting her with community resources, and sharing parenting practices to help with attachment and bonding.
ReNew: Helping Mothers Recover from Substance Use
"I struggled with addiction off and on for almost 10 years. But now I have both of my boys. It's indescribable. It's the best feeling in the world."
- ReNew graduate
Learn how ReNew can help you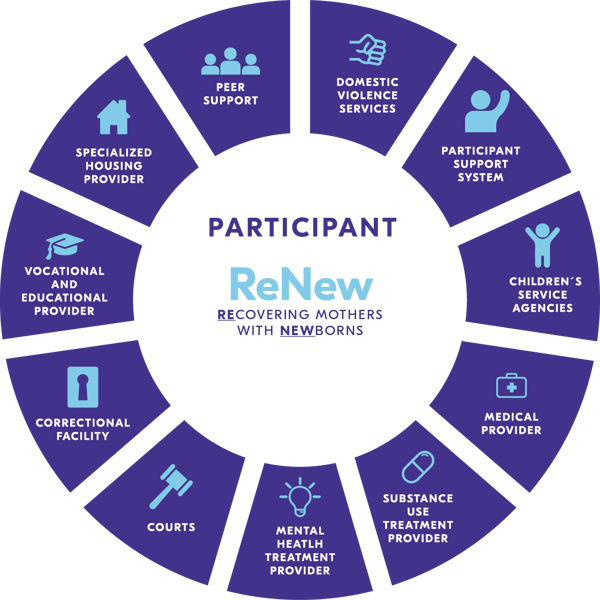 The ReNew collaborative
Mothers in recovery thrive when surrounded by loving communities. The ReNew collaborative brings together agencies involved in recovery work to offer comprehensive support to pregnant and parenting women.
ReNew was hope for a different life: Keri's story