Chris Palusky
President & CEO
Chris Palusky is Bethany's fifth president, joining Bethany in January 2018. He began his career at World Relief and most recently served as U.S. Vice President of Private Funding and Humanitarian and Emergency Affairs at World Vision, a global Christian humanitarian organization partnering with children, families, and their communities to tackle the causes of poverty and injustice. He brings over 20 years of nonprofit experience to Bethany, having implemented and established multi-site teams that have flourished and grown to meet the needs of vulnerable populations around the world. As Bethany's President and CEO, Palusky is developing long-term strategy and direction, leading innovative change, and building relationships and partnerships for one of the largest global Christian social services organizations.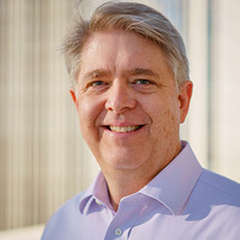 Scott De Vries
Senior Vice President of Finance
Since 2001, Scott has served a variety of roles within the Finance team. He now leads a team of dedicated financial professionals whose mission is to promote stewardship of the resources that God has entrusted to Bethany. Scott strives for financial transparency and accuracy in every aspect of managing the business activities of Bethany.
Tammy Kelley
Senior Vice President of Human Resources
Tammy Kelley joined Bethany in 2018. She brings broad strategic leadership experience from her years in ministry, consulting, and Christian business. She earned her master's degree in business administration from the Jack Welch Management Institute and her bachelor's degree in psychology and organizational development. She has been a strategic leader in a variety of large organizations including overseeing HR, communications, and compassion/justice initiatives at Willow Creek Community Church in Chicago and partnering to start a nationwide ministry talent search firm: Vanderbloemen Search Group.
George Tyndall
Senior Vice President of Operations
Since 1998, George has provided direct clinical services and oversight to a broad range of family strengthening programs. He has also directed branch strategic planning and various cultural diversity initiatives. George earned his bachelor's degree in psychology from the University of Michigan and his master's degree in social work from Grand Valley State University.
Cheryl Jereczek
Senior Vice President of Donor Engagement
Cheryl joined Bethany in 2019. She brings a wealth of philanthropy and donor engagement expertise from her time leading the World Vision development teams. She leads our fundraising efforts, national campaign strategy, and donor relations team. Cheryl brings great joy and compassion to her work to support the families and children that Bethany continues to serve.
Nate Bult
Senior Vice President of Public and Government Affairs
Nathan Bult is the Senior Vice President of Public and Government Affairs at Bethany. Prior to joining Bethany, he served as a senior communications adviser and spokesperson at the U.S. Department of Health and Human Services. Nathan began his career working for a member of the U.S. House of Representatives where he served seven years. As Bethany's Senior Vice President of Public and Government Affairs, Nathan helps Bethany execute on strategy, policy, and communications that is essential to the organization's ability to serve children and families. Nathan and his wife Laura live in Washington, DC's Capitol Hill neighborhood.
Cheri Williams
Senior Vice President of Domestic Programs
Serving in the role of Senior Vice President of Domestic Programs, Cheri is passionate about caring for children and families in need and has spent her career advocating for those who have been overlooked or ignored in our society. She received her Bachelor degree in Family and Child Sciences from Florida State and her Master's in Public Administration from Troy University. Originally a Florida native, Cheri, her husband and three children now reside in Michigan.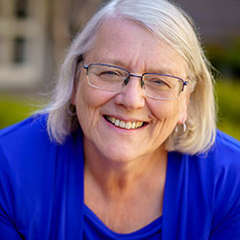 Dona Abbott
Vice President of Refugee Services
Dona is responsible for Bethany's refugee and immigrant ministry. She serves as Vice President of Refugee and Immigrant Services and is inspired by the courage, faith, and hope of the refugees and immigrants we serve. She is married and has 2 children and 5 grandchildren. Dona graduated with a degree in Criminal Justice and a Masters in Counseling Psychology from Michigan State.
Kristi Gleason
Vice President of Global Programs
Kristi Gleason manages Bethany's portfolio of international programs, including family preservation, adoption around the world, and family-based care. She has worked in the arena of child welfare for 17 years in Africa, Asia, Eastern Europe, and the Americas. Kristi's areas of expertise include program development in international settings, community development, and child protection.
Tawnya Brown
Vice President of National Refugee and Immigrant Family Services
Tawnya Brown provides oversight to all adult and family refugee and immigrant services for Bethany, collaborating and negotiating with voluntary agencies, government organizations, and community partners. She provides representation at national and international forums to influence expansion of Bethany's refugee and immigrant operational model. She has worked in social services since she was in high school and lives with her husband and two sons. Tawnya holds her master's degree in social work.
Dana Anderson
VP National Refugee & Immigrant Child Placement Services
Dana Anderson manages Bethany's child placement services for refugee and immigrant youth, including the unaccompanied refugee minors program and transitional foster care. Her faith drives her to give vulnerable children protection and support. She lives with her husband and three children in Grand Rapids, Michigan. Dana earned her bachelor's degree in psychology from Wheaton College and her master's degree in counseling from Cornerstone University.
Michael Bruxvoort
Vice President of Information Technology
Mike Bruxvoort leads a team of twenty members who support and build Bethany's technological services, websites, and internal applications to advance Bethany's mission. A graduate of Dordt College, Mike brings 20 years of information technology experience with a passion for working in organizations with a strong mission.
Juan Fernandez
Vice President of Marketing & Communications
Juan Fernandez leads a diverse team of talented individuals whose goal is to share with others about God's work through Bethany. A native of Argentina, Juan is a marketing professional with a global mindset and a passion for social justice. As a husband and father of four, Bethany's mission to change the world through family is dear and near to his heart. His background in pastoral ministries, international marketing, fundraising and design make him a ideal fit to lead Bethany's communications efforts into the future. Juan's life verse is 2 Corinthians 5:17 which reads: "Therefore if anyone is in Christ, he is a new creature; the old things passed away; behold, new things have come (NASB)."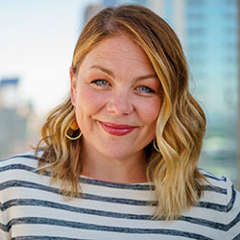 Annie Osburn
Vice President of Executive Communication
Annie Osburn is the Vice President of Executive Communications at Bethany. Annie is passionate about helping organizations build their capacity to do more good in this world. Holding a dual Masters in Education and in Philanthropy & Nonprofit Leadership, Annie has brought her capacity building skills to higher education, ministry leadership and nonprofit consulting. In her current role at Bethany, Annie brings a people-first approach to her work of evolving culture, spearheading internal communications, and overseeing executive engagements. She lives with her 3 children and husband in West Michigan.
Jeff Carlson
Vice President of Regional Operations
Jeff Carlson manages the operations for Bethany's pacific and mid-western regions. He and his wife live in Southern California with their three boys, all of whom joined their family through adoption. He credits his adoption experiences with his motivation to ensure all Bethany families receive the same level of love, care, and professionalism. Jeff earned his master's degree in clinical psychology from Azusa Pacific University and is a Licensed Marriage and Family Therapist.
Brad Keller
Vice President of Regional Operations
Brad Keller is a Regional Director at Bethany Christian Services in Michigan. He holds a master's degree in social work and has worked in child welfare, foster care and adoption since 1995. He has spent the past 23 years supervising teams at Bethany. Brad enjoys helping teams build on their individual strengths, negotiating outcomes so everyone knows their role and what is expected of them, moving things in a positive direction, and using humor and joy to fulfill our mission of serving children and families.
Rachel Willis
Vice President of Regional Operations
Rachel Lewis joined Bethany Christian Services in 2011. She served a variety of roles before being named as the first Branch Director for Bethany Christian Services of East Lansing. Rachel is the president of the Lansing School District Board of Education. She earned her Master's degree in social work from Michigan State University.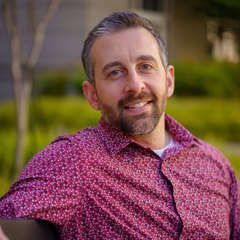 Luke Delavergne
Vice President of Regional Operations
Luke DeLaVergne manages the operations of four Bethany regions, covering 18 states throughout the eastern and southeastern United States. He enjoys the ability to empower vulnerable children and bring them into safe, loving homes through Bethany. He lives with his wife, two children, and two dogs in Nashville, Tennessee. Luke earned both his bachelor and master's degrees from Harding University.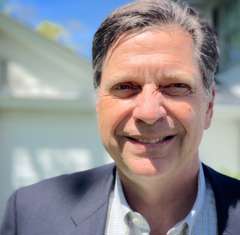 Dan Rink
Chair
Daniel is an insurance agent and agency owner at Buiten & Associates. Besides serving on Bethany's national board, he has also served on the boards of Good Samaritan Ministries, Western Seminary, Holland Hospital, Care for Uganda, Christ Memorial Church, Camp Geneva, Holland Home, and Benjamin's Hope.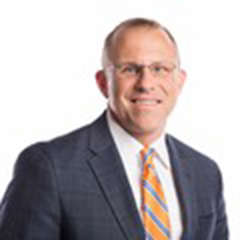 Mark Augustyn
Treasurer
Mark earned his bachelor's degree in finance, as well as his master's degree in business administration from Grand Valley State University. In 1997, Mark, along with five other founders, started Mercantile Bank of Michigan where he currently serves as its senior lender and west region president. He has been married to his wife, Julie, for over 27 years, and they have four children. Mark also enjoys coaching, running, and biking.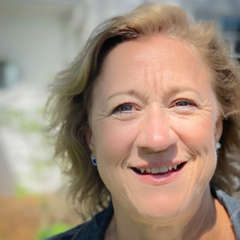 Lori Hockema
Vice Chair
Children have always been at the center of Lori Hockema's life. Four children, two grandchildren, several Safe Family host children, and hundreds of school children have blessed her with rich experiences and insights. Lori also served on the Bethany's board in Indiana for nine years.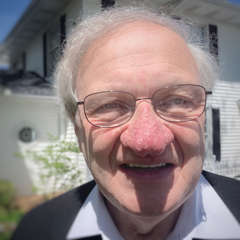 Larry Herring
Secretary
Larry is a Certified Public Accountant (CPA) who lives in Florida. He has two grown children and has served on Bethany's board in Florida since 2003.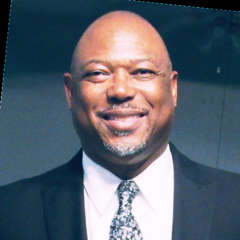 Marben Bland
Board Member
An emerging faith leader Marben is a pastor, writer, and entrepreneur who is committed to humbly serving the Lord while being a successful business leader as a bivocational pastor. Marben is a military veteran, retired businessman and recent second-career graduate of Columbia Theological Seminary in Atlanta, GA. He is currently serving the New Bethel African Methodist Episcopal Church in Dublin, Georgia, while also assisting business and faith-based clients achieve success.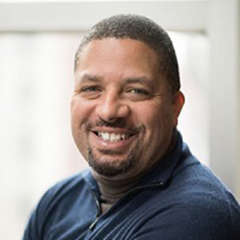 Brian Britton
Board Member
Brian serves as the CEO of National Heritage Academies, a for-profit charter school management company that consists of 87 K-8 schools in nine states. Before moving to the midwest, Brian spent fifteen years at The Walt Disney Company in multiple leadership roles. He is a proud graduate of the United States Naval Academy, serving the country for nine years as a Naval Flight Officer. Brian is the adoptive father of three children.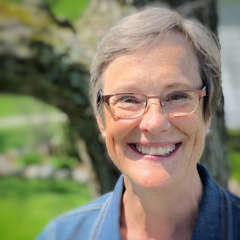 Susanne Jordan
Board Member
Susanne Jordan served as an adoption social worker for Bethany in Fremont and Muskegon, Michigan, for 31 years before her recent retirement. Her expertise is in the areas of domestic infant adoption, pregnancy counseling, foster care adoption, and refugee transitional foster care. She enjoys bicycling, camping, traveling, and reading.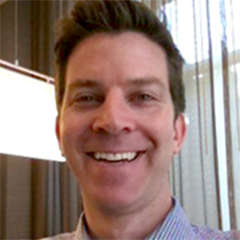 Peter Kraslawsky
Board Member
Peter is the director of client relationship management at Vocera Communications in Knoxville, Tennessee. He has also served as an elder at Redeemer Church of Knoxville and as an associate pastor at Community Church in California.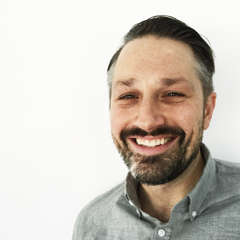 Steve Mayer
Board Member
Steve lives with his family in Grand Rapids MI and is a Program Director for Cornerstone Trust. He gives over-site to the Trust's engagement in Sub-Saharan Africa. Prior to Cornerstone, Steve served for 10 years in a local church where he led their international and local outreach efforts. He has two Masters degrees with one in Historical Theology and the other in International Development, focusing on Monitoring and Evaluation.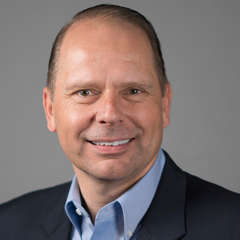 Joel Rahn
Board Member
Joel Rahn has been a banking professional in West Michigan for 30 years; he currently serves as regional president for Independent Bank. He graduated from Central Michigan University with degrees in finance and economics. He has been married to his wife, Nancy, for 30 years and has two adult daughters: Katelyn and Sarah. They worked with Bethany to adopt Sarah from South Korea. They attend Grace Community Church, where Joel is active in the music ministry.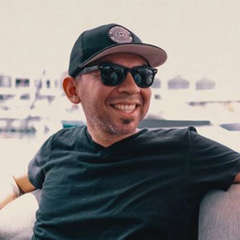 Gil Sandoval
Board Member
Gil Sandoval is an award-winning designer, founder and Creative Director of Sandoval Agency, where he oversees the creative and strategic direction of the company. Gil currently serves on the board and is a marketing advisor for the city of Chandler, AZ. Without any prior agency experience, he began Sandoval Agency and has been able to grow the agency to one of the most sought after agencies in the faith industry and was recently voted as one of the top 10 agencies in Arizona.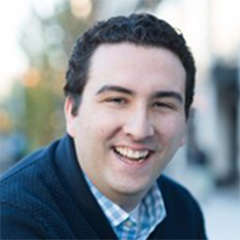 Michael Wear
Board Member
Michael Wear is founder of Public Square Strategies, LLC, and Chief Strategist for The AND Campaign. He previously worked in The White House Office of Faith-based and Neighborhood Partnerships. He is the author of Reclaiming Hope: Lessons Learned in the Obama White House About the Future of Faith in America. He and his wife Melissa live in Reston, Virginia, where they raise their daughter, Saoirse.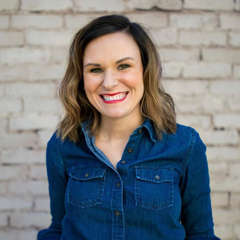 Maegan Schwindling
Board Member
Maegan serves as the Chief of Staff for Meet Copper, Inc, an online platform for book clubs bringing people together in meaningful communities. A social worker by trade, she has spent over a decade in various leadership roles and working with adoptive families and vulnerable children. Maegan is the host of The Post Adoption Podcast and serves with Equality for Adopted Children. She finds enjoyment helping organizations, companies, and authors launch products or books they love to bring positive change to the world. She and her husband TC believe their most meaningful work is parenting their three children, two of which came to them through International Adoption. Her family resides in North Alabama.