Together,


we've moved mountains
"Truly I tell you, if you have faith as small as a mustard seed, you can say to this mountain, 'Move from here to there,' and it will move. Nothing will be impossible for you."
— Matthew 17:20
Our impact around the world
swipe and click to interact
Our impact at home
swipe and click to interact
Children & families served
80,440
total clients served in
109
locations around the world
2022 wins and highlights
Over 350 children found belonging and a forever home

ReNew expanded into nine locations

Bethany was designated as the tenth national voluntary resettlement agency by the U.S. Department of State

Two new group homes were opened for refugee youth in need of care

12,496 refugees and internally displaced persons were given lifesaving assistance on their journey through Colombia

In Ethiopia, 133 children have been transitioned from care in orphanages and institutions into loving homes
Our mission & vision
Bethany demonstrates the love and compassion of Jesus Christ by protecting children, empowering youth, and strengthening families through quality social services.
Bethany envisions a world where all children, youth, and families are safe, loved, and connected.
A place for women to heal
Bekah's addiction led her to dark places, where she lost family, friends, and eventually custody of her 5-year-old son. You gave her a chance to start over and a place to heal.
Safety, refuge, and a place to belong
Amir left Afghanistan because his life was in danger. He spent more than two years living in a refugee camp before being welcomed to the U.S. Your support helped him find family and hope for the future.
Serving those who've been overlooked and ignored
When Gladys' husband died, she was left a widow with no income. She had six children to care for and three of them were sick and needed medicine she couldn't afford. You helped her build a business to earn an income to sustain her family.
Previous
Next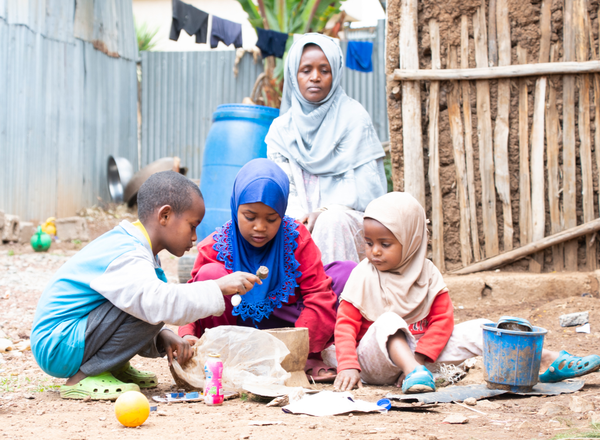 Children and families around the globe are facing challenges that can be hard to imagine. Your partnership provides the support they need to face and conquer crises such as extreme poverty, violence, instability, and natural disasters.
Our work in the U.S.
Your compassion is fueling innovative ways to help families stay together and grow stronger together. And when that isn't possible, you help ensure children are safe within loving foster and adoptive families.
Adults and families served
19,050
Adults and families served
15,721
Our work with refugees and immigrants in the U.S.
Your support gives safety, homes, and community to people around the world who've been forced from their homes by violence, poverty, famine, persecution, and natural disasters.
Our work around the world
Your partnership provides the support that children and families need to face and conquer the crises they face, such as extreme poverty, violence, instability, and natural disasters.
Adults and families served
17,592
"My husband died several years ago. I was a widow without income. The team at Bethany helped me stabilize my family. I can only say thank you. My business is sustaining my family. I'm grateful for the sense of security we now have. And that my family can focus on a better future."
— Gladys, single mother in Ghana
"I had lost my family and friends to addiction. My son was taken from me. I lost pretty much everything. Bethany helped me heal."
— Bekah, recovering mother
"When I arrived in the U.S., I came by myself without my parents. I had no friends. Living with [my foster family] meant everything to me."
— Amir, teenage Afghan refugee
Previous
Next
Our financials
| Operating revenue | 2022 | 2021 |
| --- | --- | --- |
| Child support | $151,983,000 | $120,674,000 |
| Service fees | $6,957,000 | $8,562,000 |
| Contributions | $12,583,000 | $15,429,000 |
| Other | $455,000 | $492,000 |
| Total | $171,978,000 | $145,157,000 |
Operating expenses

2022

2021

Adoption

$11,411,000

$13,482,000

Counseling

$5,073,000

$6,186,000

Family preservation & strengthening

$8,816,000

$6,377,000

Foster care

$31,581,000

$33,428,000

Global social services

$2,646,000

$2,085,000

Refugee & immigrant services

$77,842,000

$55,091,000

Residential treatment

$2,543,000

$2,349,000

Substance use disorder

$3,375,000

$1,616,000

Youth services

$4,573,000

$4,222,000

Other programs

$1,410,000

$1,410,000

Management & general

$19,685,000

$18,421,000

Fundraising

$5,688,000

$4,810,000

Total

$174,643,000

$149,477,000
| Net Assets | 2022 | 2021 |
| --- | --- | --- |
| Operating income (deficit) | $(2,665,000) | $(4,320,000) |
| Investment income (loss) | $(4,950,000) | $4,347,000 |
| Change in net assets | $(7,615,000) | $27,000 |
| | | |
| --- | --- | --- |
| Net assets as of December 31 | $54,186,000 | $61,801,000 |
Name

Position

Mark Augustyn

Board chair

Brian Britton

Board vice chair

Larry Herring

Board secretary

Joel Rahn

Board treasurer

Susanne Jordan

Board member

Marben Bland

Board member

Kafi Carrasco

Board member

Lori Hockema

Board member

Peter Kraslawsky

Board member

Steve Mayer

Board member

Maegan Schwindling

Board member

Dr. Deborah Sturtevant

Board member

Roger Shank

Board member

Dan Rink

Board member
Please pray with us
The mountains children and families face are mighty. But bound together by faith, we can continue to move them. Please pray for:
Global families
The political and economic climate around the globe continues to destabilize as war and violence escalate and natural disasters continue to shake our infrastructures and systems. Please pray critical resources and services remain available to those who need them most.
Peace
Pray for God's peace to reign, that our communities can be stabilized, that families will no longer be displaced, and that we can be properly resourced so that the important work we do together can continue, be sustained, and grow.
Children in foster care
There are currently more children in foster care than there are foster homes available. Recruiting, training, and supporting foster parents continues to be a challenge. Please pray for additional resources to help find and support families who can bring a child who needs a loving home into theirs.
Refugees who're waiting
The crisis in Afghanistan, war in Ukraine, and earthquakes in Syria have been vicious winds, propelling the refugee crisis our world is experiencing. Please pray for the millions of children, adults, and families who no longer have a place to call home, who're waiting, and may continue to wait for years to come, for a new chance to find safety, peace, and refuge.
Our staffing
The current economy has created staffing challenges across the nation. Please pray that we continue to recruit and retain staff who're talented, faithful, and dedicated to making a difference for children and families. Pray that our staff and volunteers around the world will have continued strength and courage to stand in the gap for those we've been called to serve.
The strength of family everywhere
Family is God's plan for us. It is designed to give us safety, love, and connection. It holds the power to give each of us the support we need to thrive. Please pray for the strength and bonds of families everywhere. Because when our families are stronger, so are our communities. Through family, we really can change everything.
Prayers of thanks
Please join us in praising God for the resources, advocates, donors, volunteers, churches, and support we've seen pour out for the children and families who need us. We can see and feel God moving. Together, we've achieved great things. But the work is not over yet, we still have mountains to move. And together, through faith, we will move them.
Our website uses cookies to ensure you get the best experience. Learn More
© 2023 Bethany Christian Services | A registered 501(c)(3) nonprofit organization