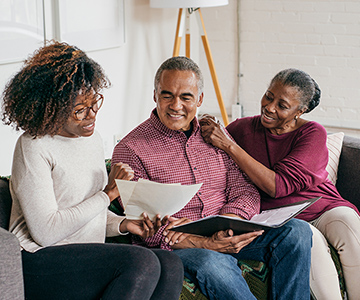 Trusted adoption experience
The first steps toward adoption can be both exciting and overwhelming. You deserve reliable information and training that will prepare you to meet a child's needs. And the child joining your family deserves that too.
When you complete your independent home study with Bethany, your training is rooted in more than 75 years of adoption experience. And our Safe Home study is recognized as best practice.
Personal service
Home studies get personal. They're designed to ensure you can provide a safe and appropriate home environment and you're ready to meet a child's needs.
You'll work with an experienced adoption specialist who will listen to you and walk you through each step of the home study process. You'll have their name and phone number to contact for questions and updates. They'll also connect you with community resources to help you on your adoption journey.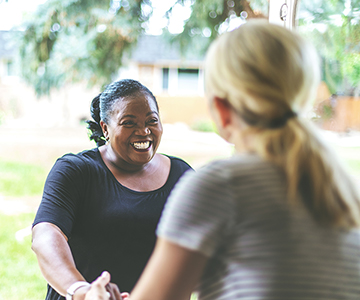 Thorough home study preparation
Your Bethany adoption specialist will visit you in your home to interview you and complete a written assessment of your family (or you as an individual). They'll guide you as you gather required documents such as medical, financial, and employment history; background check; and personal references.
You'll meet with your adoption specialist a minimum of three times for about two hours each. These could be a combination of in-person and virtual visits.
Common questions about independent home studies
Fill out our contact form to get started