Adoption changes the world for youth in foster care
Imagine growing up without the stability of a permanent family. In the U.S., more than 100,000 children and teens in foster care are waiting to be adopted. And every year, more than 20,000 youth age out of foster care without the safety and security of a family.
Children enter foster care after being removed from their biological families due to neglect or abuse. The goal of foster care is to reunite them with their biological families as soon as it's safe to do so. But when this isn't possible, children and teens need a family that will always be there for them.
Young adults who leave foster care without a family's support face a difficult future. Many are instantly left homeless. And without a family's care and guidance, they are more likely to experience substance use, mental health disorders, and ongoing instability.
You can help break this cycle by giving children the security of a stable, nurturing family.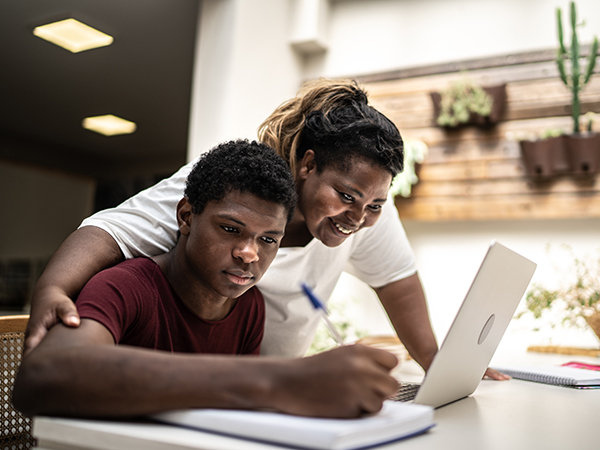 You don't have to be perfect to adopt from foster care
The most important quality you need to be an adoptive parent is a deep commitment to children who have been through life-changing trauma and loss.
Adopting a child from foster care is all about opening your heart and home to a child who needs a family. Great adoptive families are flexible, patient, and able to go with the flow. They are committed to their child's well-being, no matter what.
Will there be challenges along the way? Of course. But your team of Bethany experts will provide training, resources, and support to answer your questions and help you navigate the ups and downs. For over 75 years, Bethany has guided families through the adoption process, and our experience is one reason why we're one of the largest adoption agencies in the U.S.
Making foster care adoption affordable
The amount of financial assistance provided to families varies from state to state. Some states fully cover the costs of foster care adoption. When adopting children with special needs from the child welfare system, you may qualify for the Federal Adoption Tax Credit. We'll help you understand the financial assistance options in your state.
It's normal to have concerns about the potential cost of adopting a child. While actual costs differ by state, foster care adoption expenses are often minimal.
Ready to take the next step?