What is the goal of these programs?
Children around the world have fled their homes, seeking refuge and a safe, comforting place to heal in the U.S. Unaccompanied children are youth under 18 years old who have crossed the U.S. border, often without an accompanying parent or legal guardian. They seek refuge, shelter, education, and a chance to thrive.
Bethany's goal is to keep kids safe by reuniting them with a loved one in the U.S. and helping them adjust to their new home. Children most often reunite with family members or a family friend who is identified as their sponsor and can provide them with a stable home.
We offer these services to unaccompanied children across the U.S. and in Puerto Rico and the U.S. Virgin Islands.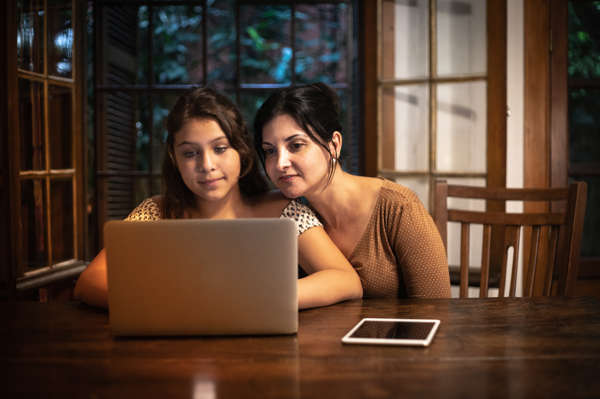 What is a home study?
Before reuniting a child with an adult family member or caretaker, called a sponsor, a case manager must conduct a home study. The purpose of the home study is to ensure the sponsor can safely and properly care for the unaccompanied child's physical and mental well-being.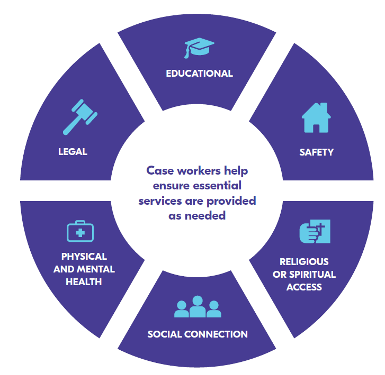 Ongoing post-release services
After the child arrives with their sponsor, the case manager continues to check in with the family to offer support. We provide referrals to community resources, including education, legal services, medical and mental health services, and more.
Both the child and the adult sponsor(s) have access to the case manager for any questions or necessary interventions.
"The United States affords me security from gang members that were threatening me. I miss my family and hope to reunite with them one day. But in the meantime, I will study hard and play music for my godmother who, as my sponsor, has given me a reason to look forward to a bright future."
- Alfredo, 18 years old
"As we fled El Salvador, we were captured by kidnappers. My mother desperately paid ransom to release me and my two younger siblings, and we were taken into care by the Office of Refugee Resettlement. When we were finally reunited with our mother, we were so relieved and excited! The U.S. has provided us with a sense of security and peace."
- Miguel, 13 years old
Previous
Next
If you have questions or need a resource, please reach out!