Refine Search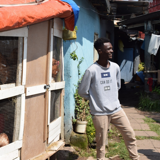 Creating a change that lasts
After losing their father and caring for their bedridden mother, brothers Mentesenot and Abenezer found stability and success through Bethany's Family Preservation and Empowerment program in Ethiopia.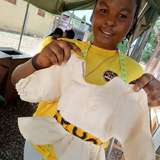 Esther reminds us what can happen when girls embrace their inner strength
Esther, a young girl growing up in Ghana, faced immense challenges but rediscovered her inner strength through art. Her story shows the importance of empowering girls and promoting gender equality, especially on International Day of the Girl Child. Globally, girls face many inequalities. But through positive change, we can support girls in fulfilling their dreams, creating a brighter future for everyone.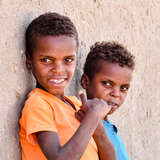 The power of family and community
Children belong in families, not in orphanages. Family is God's design. And only family and a community of support have the power to provide the best outcomes for children. When a child grows up in institutional care, like orphanages, it can have long-term, harmful effects. That's why the AHOPE Orphanage decided to reintegrate the children living with HIV back into their families and local communities.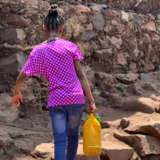 "There's always a light"
Days after Colombian guerrillas killed Jeidi's brother-in-law, they threatened her. Jeidi was forced to gather her children and flee her hometown. She arrived in Bogota "empty handed, unprotected, and without a dream."
Play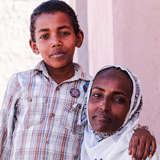 Mental health is at the heart of all we do
Stronger mental health services build stronger families that protect the well-being of children and youth. That's why, with a mission to protect children, empower youth, and strengthen families we cannot ignore mental health. It's integrated into every service we provide and always pays back. Whether rescuing a child from trafficking in Ethiopia, assisting refugees walking through Colombia, empowering youth in Haiti to overcome systemic poverty, or stabilizing families in Ghana──mental health is at the heart of all we do.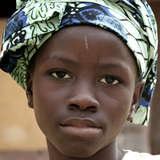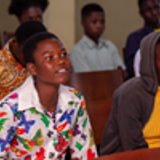 Building resilience
Youth in Ghana face many harsh realities including poverty, violence, and trafficking. Let's work to give them every opportunity to build resiliency to the things that can make life harder.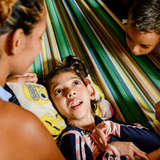 Two sisters and a child with special needs seek refuge in Colombia
In their home country of Venezuela, sisters Yenire and Becsy couldn't access the necessary medications for young Rachel's convulsions. As any parent would, they took every possible action to keep Rachel healthy, but eventually decided that seeking refuge in neighboring Colombia was the only choice.
Play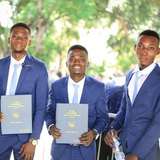 Your support changes lives