Navigating the dramatic decline in infant adoption: How Bethany is responding and shifting
Though infant adoptions are declining, Christians can still help vulnerable children in need
Bill Blacquiere, Interim CEO & President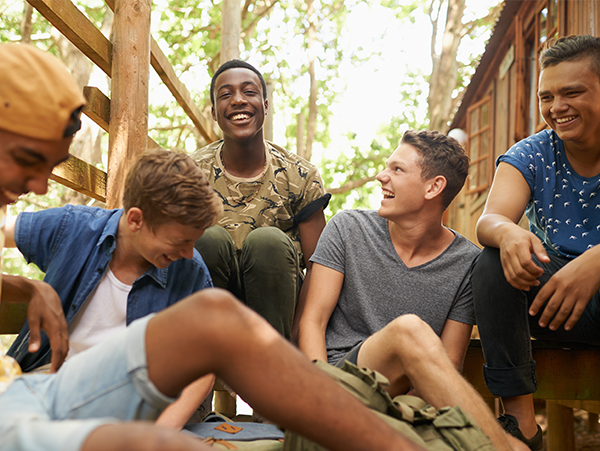 Adoption has always been at the core of Bethany's work and critical to furthering our mission of serving vulnerable children. Since our founding more than 75 years ago, over 50,000 children have been connected to a safe and loving family.
We praise God for all the families who open their hearts and their homes to children through adoption, and we are thankful for the future families who will do so too. At Bethany, our work is founded on the belief that every child is made in the image of God, is known by Him, and has inestimable worth—no matter who they are.
Adoption has greatly changed over the past decade. We applaud the expansion of life-affirming support and resources becoming available to parents facing unplanned pregnancies. As a result, more families are waiting to adopt infants than there are infants needing a home. In fact, Bethany has experienced a 73% decline in domestic adoptions since 2016.
Due to this change, Bethany will begin reducing domestic infant adoption programs in eight locations across the country. This doesn't mean our work with vulnerable children and families will end. We are boldly looking to the future and responding to the changing needs and challenges many families are facing in our own communities.
Some who are reading this message have grown their families through infant adoption. Others are praying for that opportunity. Many of you have walked alongside us, prayed with us, supported us, praised God with us, and cried with us for hurting children. We're grateful you have allowed us to walk alongside you in your adoption journey. Assisting families through the adoption process will always be an important cornerstone in Bethany's history.
Our origins in adoption
Over 75 years ago, Bethany Christian Services started with one child. In 1944, Marguerite Bonnema and her roommate, Mary DeBoer, agreed to care for a baby girl who needed a safe home. Over the next few months, they took in five more children and later founded Bethany Christian Home as a nonprofit organization.
In 1951, Bethany became a licensed adoption agency, finding families for 25 children. Shortly afterward, we began to offer pregnancy counseling services for women experiencing an unexpected pregnancy.
Marguerite and Mary's legacy is one that we look back on with pride and admiration. Their story, and our origins in adoption, will always be an important part of our Bethany story.
Changing needs of families
When Bethany began providing pregnancy counseling and adoption services, we were providing a life-affirming option for women who were under-resourced to parent their children. Today, women have more life-affirming options when they face an unexpected pregnancy, including more services to help them parent if they choose to.
These additional services and supports are a good thing, but it means the landscape of adoption is changing, resulting in a decline in the number of expectant parents making adoption plans. In 2010, Bethany found families for more than 700 infants through adoption. Just ten years later that number decreased to fewer than 150 nationwide. This has resulted in longer waiting times for families to adopt, with most waiting more than two years for the opportunity to welcome a baby into their home.
Though this change impacts several Bethany branches, we will continue to provide pregnancy counseling and domestic infant adoption in more than 20 locations. Additionally, we plan to grow our life-affirming programs that help expectant women parent their children. In 2019, Bethany established Recovering Mothers with Newborns (ReNew), designed for women experiencing addiction and substance use. Through this program, we walk with mothers in recovery through the first year of their child's life, empowering them to be the healthy parents they desire to be for their families.
We've also grown family preservation programs like Safe Families for Children. Safe Families offers caring, compassionate community for families in need of extra help when facing a temporary crisis. Most recently, we've seen families gain support while recovering from COVID-19, during a period of job loss, and while seeking treatment for substance use. Through the wraparound support that Safe Families provides, struggling families can grow stronger and stay together, especially in times of difficulty.
Finding families for children who need one
At Bethany, we know family changes everything, and every child deserves to be in the love and care of a family. That's why we continue to advocate for adoption through foster care.
Across the country, more than 122,000 children in foster care are currently unable to safely return home to their biological families, and they're waiting for an adoptive family like yours.
Most are between the ages of 8-18 and may be part of a sibling group that needs to stay together. Many of these children have been waiting three years or more for a family of their own. Our goal has always been to find families for children, and we will continue this important work until every child feels safe, loved, and connected.
Looking forward
Bethany began with the dream of two women who stepped out in faith, with hearts full of love. Today, Bethany has grown into a global organization¬—still committed to ensuring every child experiences the love of a family. Its influence and diverse services have expanded in ways its founders could never have imagined. Their dream remains our guiding star: to demonstrate the love and compassion of Jesus Christ by protecting children, empowering youth, and strengthening families through quality social services.
It's going to take all of us to achieve this God-sized vision, and we invite you to continue walking alongside us to find families for children, provide life-affirming options for expectant parents, and strengthen families facing crisis.
Inspired by our faith, we can continue to be the hands and feet of Jesus by changing the world through family together.