Meet The Team
Mark Unger
Regional Branch Director - Lancaster
Mark has over 20 years of experience working in Child Welfare. He has been a Branch Director Bethany since January of 2009. Mark has a Master's Degree in Ministry Leadership; a Bachelor's Degree in Social Work; and an Associate's Degree in Chemical Dependency Counseling. Prior to coming to Bethany, Mark served in various positions relating to Foster Care over a 10-year period including roles in recruitment; writing Family Profiles for Foster Families and providing Case Management for children in Foster Care. More recently, Mark has also served for nine years on the Board of Directors for the Pennsylvania Council for Children Youth and Family Services (PCCYFS); Other board and organizational leadership committees include Ambassadors for Hope and The Grape Leaf Empowerment Center. Mark's guiding verse is Matthew 6:33. Seek first His Kingdom . . .
Jamie Minick, MA, LPC
Assistant Branch Director, MA, LPC - Lancaster
Jamie Minick serves as the Assistant Branch Director for Central Pennsylvania and West Virginia. Jamie holds degrees in Psychology and Counseling and is a licensed professional counselor. She has been serving in child welfare for over 20 years. Jamie also cares for clients in Bethany's Counseling Services Program. She values Bethany's ability to bring faith into the services being provided and ensuring that all those she encounters recognize their value.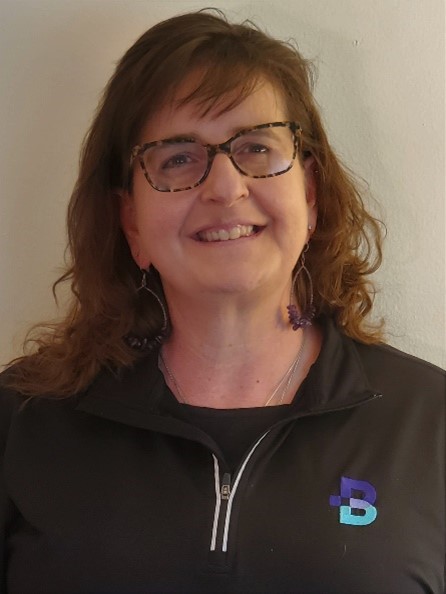 Elaine Shenk
Program Director - Harrisburg
As the director of Bethany Christian Services' Harrisburg and York offices, Elaine oversees domestic programs before and after adoption. She and her husband are adoptive parents of four adult children and have served seven years of their married life working in missions in East Africa. She is passionate about strengthening relationships and building community. Elaine has been with BCS since 2010.
Angel Elicker
Permanency Specialist - Harrisburg
Angel joined Bethany Christian Services in 2012, bringing with her 15 years of experience in child welfare. As a permanency specialist in the SWAN program, Angel helps children work through the difficulties that can often become barriers for them in finding a permanent home. She also has the privilege of providing support to foster children and their resource families in finalizing adoptions. Angel believes that "there are no unwanted children, just unfound families."
August Ney
Post-Permanency Supervisor - Harrisburg
August has over 15 years of experience working with children and families. She has experience working in after-school programming, mental health, and adoption/foster care. She has a passion for serving families after permanency. August is also Trust-Based Relational Intervention® (TBRI) Practitioner.
Chanell A. Harris
Office Coordinator - Harrisburg
Chanell Harris joined Bethany Christian Services July 2019. She received her college education from West Chester University. She serves as the Office Coordinator for the Harrisburg Branch. Chanell also provides administrative support for the Safe Families for Children Ministry. Chanell's passionate heart for serving people is one of the many gifts that God blessed her with. Her home church is Victory Outreach Fellowship where she serves in the Children's Ministry as a pre-school teacher. Chanell lives by verse Matthew 19:26, "With man this is impossible, but with God all things are possible."
Kathryn Kirkpatrick
Training and Recruitment Specialist BSW - Harrisburg
With a spiritual calling to advocate for children and their need for safe and loving families, Kate has dedicated more than 20 years to foster care, adoption, and post-adoption services, including national and international work on behalf of children. Kate states about her work, "My motivation is from the Lord; my reward is in knowing that children are being protected, guided, and loved in His name.
Nicole D. Jackson
Resource Family Development Specialist BS - Harrisburg
Nicole serves as the Harrisburg Family Worker in July 2019. Nicole believes that God created families and designed them to be permanent. When families are separated by necessity, children need families to make sure they are safe and loved. As a Family Worker, Nicole is dedicated to meet with potential resource parents on an ongoing basis to approve, guide, and train them as temporary or permanent resource parents. She comes with an abundance of experience in Child Welfare since 2011, a Bachelor's degree in Human Development & Family Science at Messiah College, and an Associates in Early Education at HACC. Nicole is passionate and honored to work along with families to bring her holistic experience and compassion for children and families within the foster care system and providing guidance and support to our Bethany families.