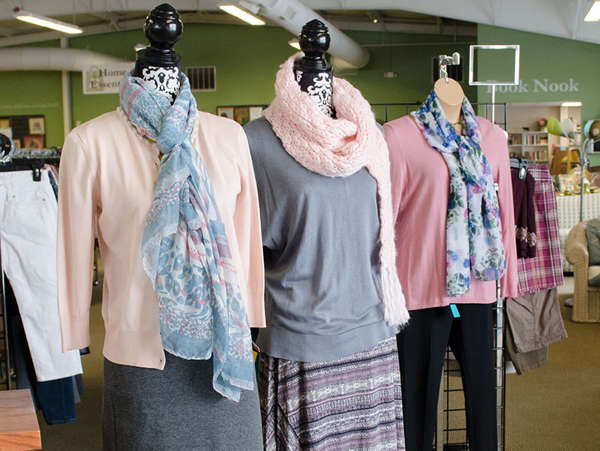 Everything you need, at affordable prices
Looking for unique, new, or gently used clothing, household items, or furniture? You'll find all this and more at our Grand Rapids thrift store!
We value your loyalty to our store, so be sure to ask an associate for a loyalty rewards card. You'll earn a stamp for every $15 you spend. After eight stamps, you'll receive $15 off your next purchase. It's our way of thanking you for your commitment to bringing and keeping families together.
Your donations make a world of difference
We rely on your donations to maintain our inventory. Your generosity is the foundation for our business. We gladly accept donations of new and gently used household items, including the following:
Clothing and accessories
Toys
Tools
Furniture, including couches, tables, lamps, etc.
Small kitchen appliances
Pots, pans, and other dishes
Silverware and bakeware
Books and movies
Bedding
Sporting goods
We offer a free pick-up service for large furniture. Call (616) 254-7777 to schedule a pick-up.