Refine Search
Talking to Children About Racism Part 2: Exploring White Privilege a Q&A Session
If you can relate to any of the following sentiments, this webinar is for you. • 'My kids have very few opportunities to interact with people that don't look like them. I'm ashamed to admit this truth. How do I teach them tangible ways to be open, loving, and accepting of everyone when they really only see people who look like them?' • 'How do I, a white person, talk to my multi-racial children about the realities of the racial injustices they will face?' • 'Why do I need to talk my kids about this at all?'
Play
Parenting During a Crisis
Are you struggling with stress and anxiety regarding the Coronavirus pandemic as a parent? Are you uncertain how to answer your child or teen's questions about COVID-19 and their feelings about the current situation? Answers to these questions and general information on how to deal with other crises will be discussed during this training.
Play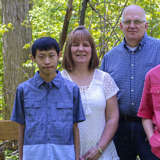 We have a window of now
After losing their son and providing refugee foster care, Keith and Sally knew they could give more older kids a loving home through foster care adoption.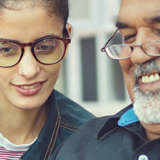 Fight flight freeze
You never know what the person in front of you may be dealing with in addition to COVID-19.
Play
Finding family during COVID-19
When parents are going through a crisis, volunteer Host Families offer loving care to parents, watching over their children while the parents regain stability. For Rena, it meant finding family in the face of a global pandemic.
Your support changes lives