Welcome to our magazine
Formerly known as LifeLines Magazine, our new Bethany Magazine will arrive with a new look but the same purpose: to strengthen and equip you as you parent children who have experienced deep loss. This publication is our commitment to walk alongside you and your family for the long haul. Discover recent issues or subscribe to receive digital copies each quarter.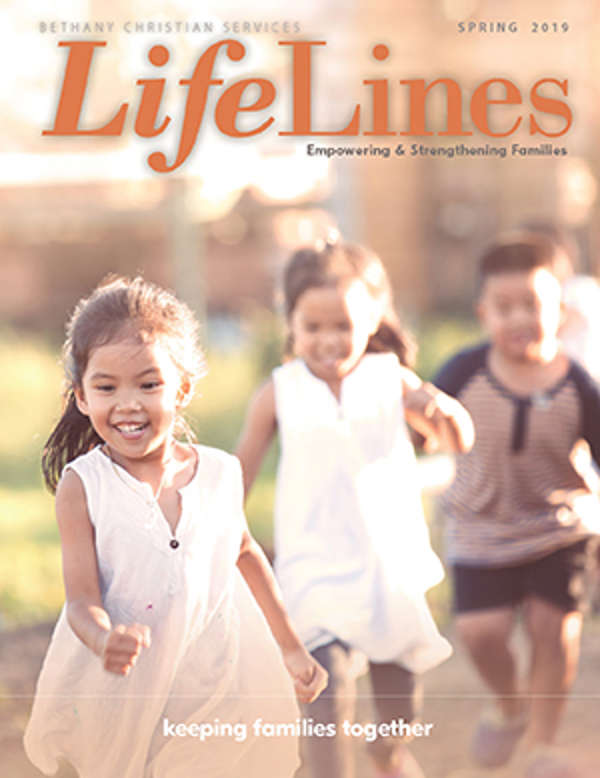 Keeping families together
Spring 2019
"Keeping families together" may be an unexpected theme for an organization often known as "an adoption agency." But our mission is to ensure everyone is loved, connected, and safe. That's why we provide a variety of services to strengthen and equip families of origin.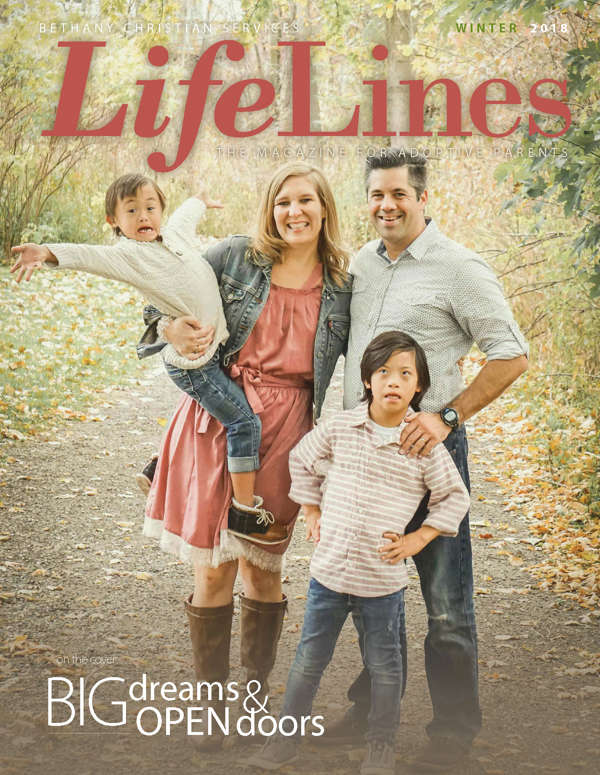 The long view
Winter 2018
Adoption isn't a single event that happens and then is over. Questions related to adoption will arise at various points throughout an adoptee, birth parent, or adoptive parent's life. This issue sheds light on what people have learned down the road.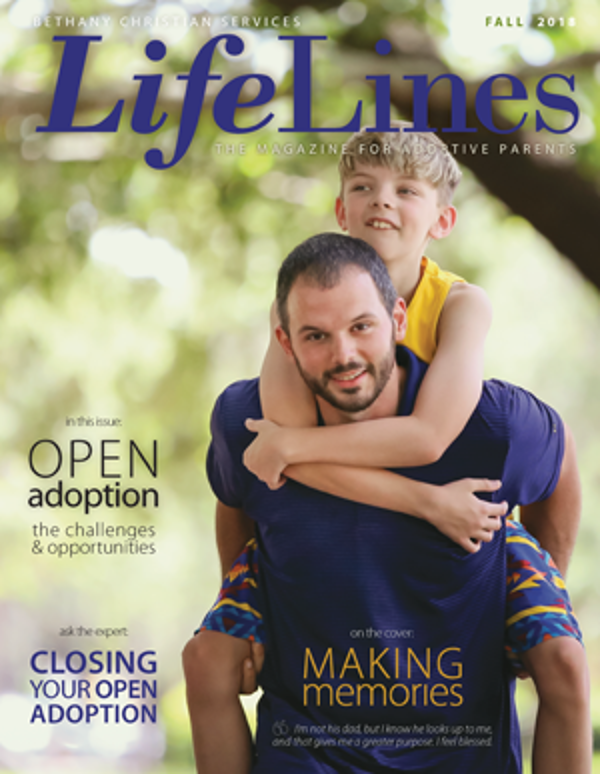 Open adoption
Fall 2018
Open adoption is now the norm for domestic infant adoption, and some level of openness is becoming possible in international adoption and foster care adoption. This issue features viewpoints about the challenges and opportunities openness brings.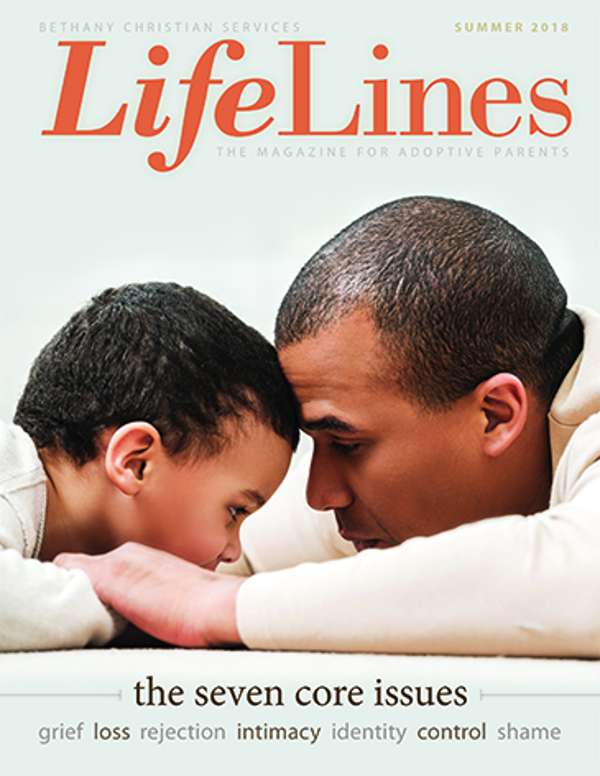 Seven core issues
Summer 2018
The seven core issues impact adoptees, birth parents, and adoptive parents, shaping how they process their adoption experience. This issue covers stories of all seven topics.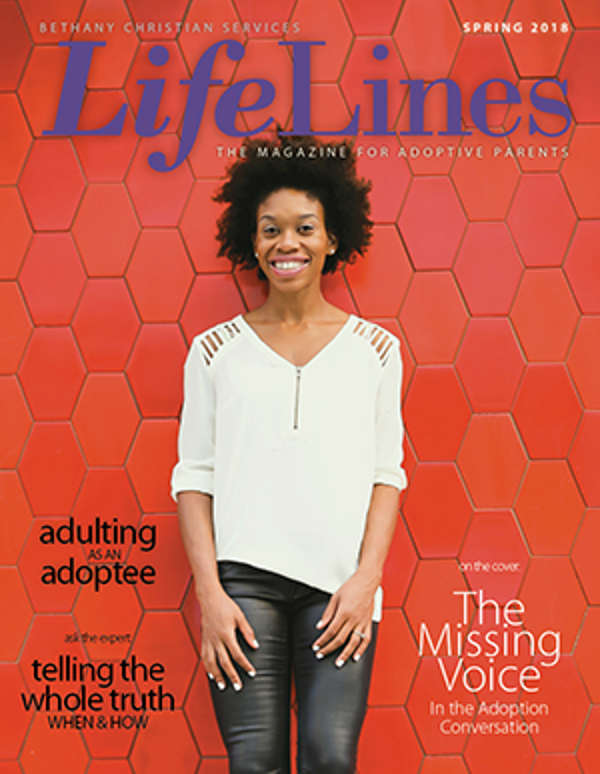 Adulting as an adoptee
Spring 2018
This issue features voices of those who are adopted, showing that there's no such thing as a standard "adoptee experience." Everyone makes meaning of their own experience in their own way.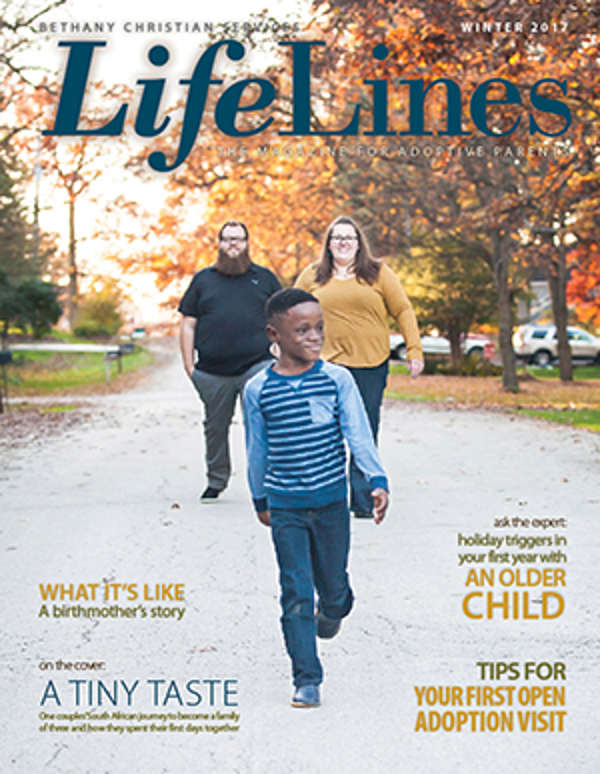 All about firsts
Winter 2017
This issue features stories about firsts: first Christmas, first adoptive year, first open adoption visit, and more. Some readers will remember their firsts and others will look forward to theirs.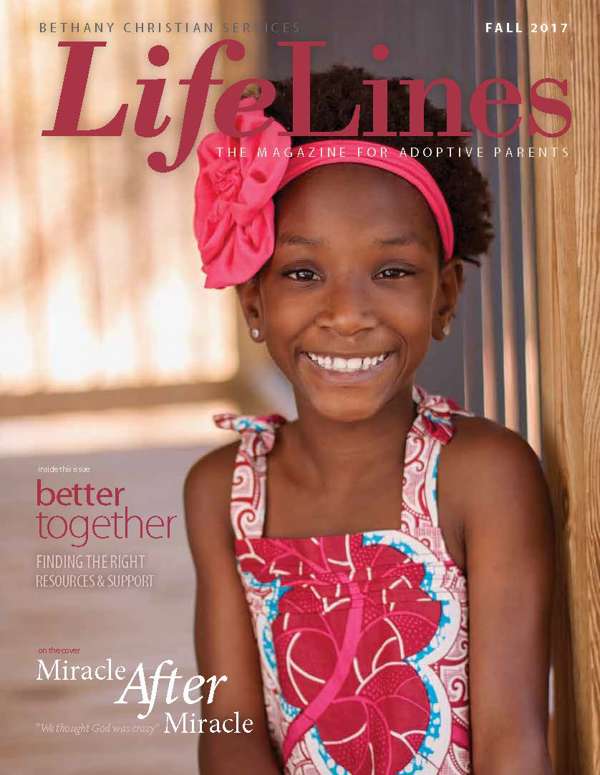 Better together
Fall 2017
This issue shares stories about finding resources and support. We've learned that sometimes families don't know how much they need help until they find it.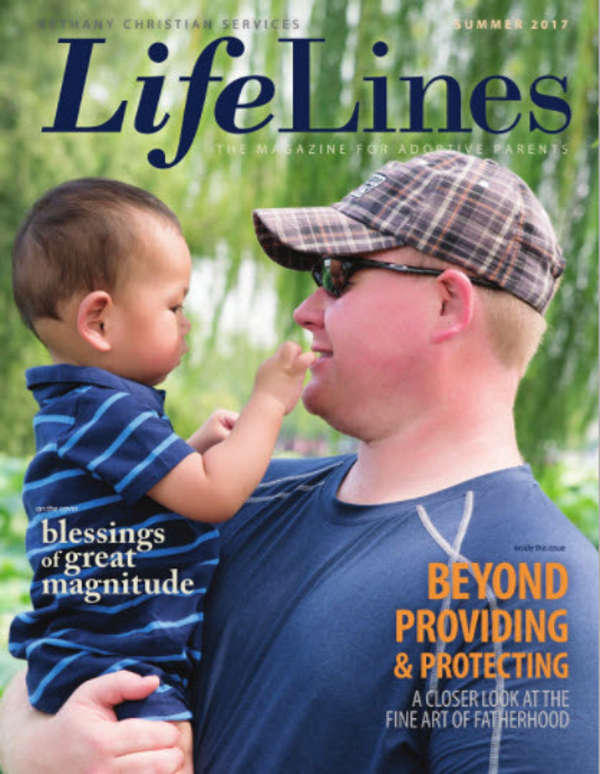 Fine art of fatherhood
Summer 2017
This issue celebrates fathers: adoptive fathers, foster fathers, birth fathers, and father figures. Thank you, dads, for loving kids and being a father to the fatherless.