Meet The Team
Bob Sherwin
Executive Branch Director - Western Pennsylvania
Bob joined Bethany Christian Services in 2018. Bob has worked in children's, youth, family, and marriage ministry; educational and church administration; and donor development since 1991. He received a B.S. in Psychology and Business from the University of Pittsburgh in 1991 and an M.S.Ed. from Duquesne University in 1995. In his free time, Bob, enjoys spending quality family time with his wife and three college aged and teenage children.
Lisa Bills
Assistant Branch Director - Western Pennsylvania
Lisa joined Bethany Christian Services in 2007. Lisa completed her dual bachelor's degree in social work and Bible/Theology from Reformed Bible College (now Kuyper College). In 2012, she received her master's degree in social work from Edinboro University of Pennsylvania. Lisa and her husband serve as foster parents and are adoptive parents to their son who joined their family in 2019. In her spare time, she enjoys cooking, going for walks, binging Netflix, and spending time with her family. She is passionate about caring for children and families who have been impacted by adoption or foster care.
Lesha M. Powell
Satellite Branch Director - Meadville
Lesha joined the Bethany team in 2018. Lesha is an act 120 certified Police Officer, has a bachelor's in criminal justice-Corrections and a master's in administration of Justice both degrees from Mercyhurst University. Prior to working for Bethany Lesha gained valuable experience working in Corrections for over 14 years, as Drug and Alcohol Therapist. Lesha has also held various positions in the Social Service arena, and has worked with those affected by domestic violence, pregnant teens, and adjudicated youth. Lesha is a TBRI Practitioner for trust based relational intervention. She is excited to use her experience to better serve children and families in our communities.
Angela C. Gerics
Post Permanency Specialist - Meadville
Angela joined Bethany Christian Services in 2019. Prior to this she worked as a Family Advocate and Social Worker with Head Start in Venango and Crawford counties. She began a single mother's group to build self-esteem during this time and feels very passionate about this group of women. Angela received a Bachelors Degree in Psychology- Counseling from Liberty University in Lynchburg, Virginia. She went on to take courses towards a Masters degree in Marriage and Family Counseling from Liberty University. Angela adopted three children out of the foster system five years ago. She feels blessed that God has connected her personal story of adoption with her career.
Katie Lux
Post Adoption Specialist - Meadville
Katie joined our Bethany family in January of 2018. Katie completed her bachelor's degree in Social Work with a minor in Early Childhood from Penn State University. She later received her Teacher Certification from Edinboro University. Her background includes Foster Care Coordinator, Preschool Teacher, and Substitute Teacher. She became interested in adoption after she and her husband Scott adopted their daughter. She then began working at Adoption By Choice in Erie, PA. She understands some of the challenges of blending an adoptive child and biological children. Katie has a passion for providing support to families who are struggling. In her spare time Katie enjoys spending time with her family, sewing, decorating, and doing crafts.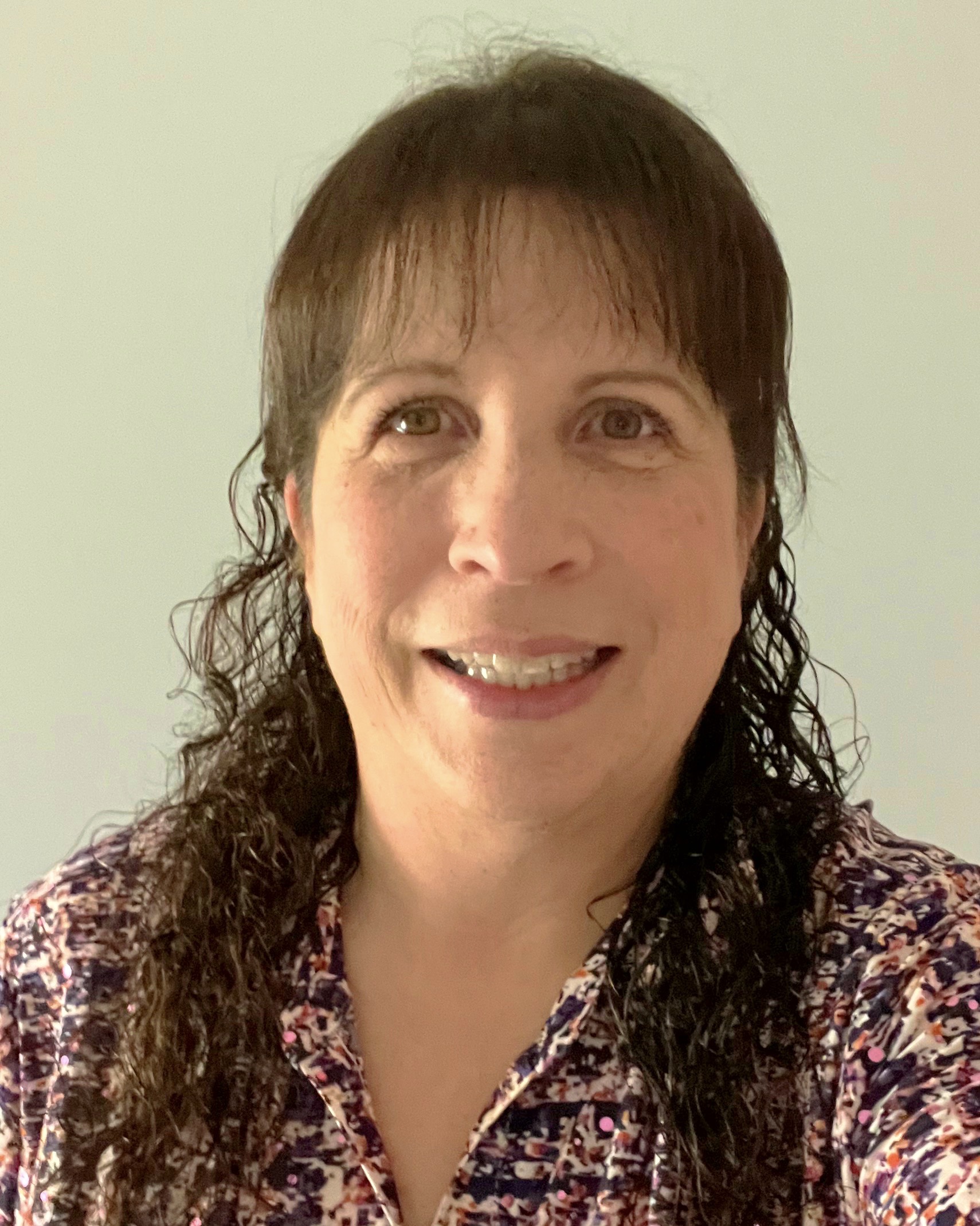 Administrative Assistant
Administrative Assistant - Meadville
Java brings varied experience to Bethany. She was the business owner/operator of a tool and die shop for 21 years and is also owner of a powder coating company. As the owner of small businesses, she gained experience and skill in business management, administrative work, and buyer/seller communications. She enjoys spending time with her three children and six grandchildren, reading, crafting, and experiencing new things with her husband of 31 years.
Alice P. Wofford BA/WS
Women's Advocate Case Manager - Meadville
Alice joined Bethany in the winter of 2022. Alice started off in childcare until she received her Nursing license and worked in the nursing field for over 36 years. In 2011 Alice received her BA in Women's Studies and a concentration in both Hx and Human Development from the University of Edinboro. Alice loves spending time with her family and pouring love into God's people. Alice says she has always had the heart to uplift and empower women to be their best self.
Becky Seigworth
Pregnancy Counselor & Post Permanency Worker - Meadville
Becky began working for Bethany in 2019. After completing her bachelor's degree in specialized studies from Edinboro University she has been working in social services for over 15 years. She is inspired to serving mothers and babies in our community. In her previous experience she was able to provide daily social skills groups to school age children and prepare and facilitate family support groups. She continues to follow her passion each day and finds it a blessing to walk with different mothers on their journey through adoption at Bethany.
Dorcas Carrillo-Vera
Women's Advocate Case Manager - Meadville
Dorcas joined Bethany in summer of 2023 as our Women's Advocate Case Manager. Before coming to Bethany, she worked for 8 years as a Residential Support Professional. Dorcas obtained her associate arts degree for Health Care Administration/Medical Records. She went on to obtain her Bachelor of Theology and Master of Ministry from Advantage College She is an ordained minister, teacher, counselor, and speaker at conferences. In her free time, she enjoys baking, cooking, prayer, reading, spending time with her daughter and helping others in need.
Jared Piszczynski
Post Permanency Specialist - Meadville
Jared joined Bethany in the fall of 2021. He completed a bachelor's degree in behavioral healthcare with a concentration of addictions from the University of South Florida. He worked as a child welfare case manager in the Florida dependency court system providing a continuity of care with the goal of permanent placement. He is currently working on obtaining his masters for Clinical Mental Health Counseling. Jared's previous work experience has equipped him with the tools to provided services and guidance to children and families in need. During his free time, he enjoys cheering on all the Tampa Bay sports teams and spending time with his wife and daughter.
Mary Moody
Women's Advocate Case Manager: ReNew Women in Recovery - Meadville
Mary joined our Bethany team in Winter of 2023. She is a graduate of Liberty University with a bachelors in religion and Christian Counseling. She has been blessed to work alongside her husband in ministry since 2008 with the privilege of teaching and counseling young women. She is a mother of seven and grandma of six. Spending quality time with family is one of her greatest joys in life.
Missy Reeder
Donor Engagement Specialist - Western Pennsylvania
Missy is the Donor Engagement Specialist at Bethany Christian Services. Prior to joining Bethany in the Spring of 2019, Missy gained experience in various positions doing marketing, management, fundraising, and event planning. She has a passion for developing relationships, building awareness, and giving people the opportunity to partner together to serve the Lord. This passion inspired her to complete her bachelor's degree in Non-Profit Management and Marketing from Geneva College in 2016. Missy realizes the power and importance of family, and her lifelong mission is to share the care and compassion of Jesus Christ and glorify Him through the work that she does. In her free time, Missy enjoys spending time with her family, friends, hiking, kayaking, and being outside in nature.
Tai L. Dean, CRS
Certified Recovery Peer Specialist/ ReNew: Women in Recovery - Meadville
Tai joined Bethany in January of 2023. Tai has worked in the Recovery field doing Admissions Intake at inpatient facilites and as a Certified Recovery Specialist with Family Service since 2019. She also has her certification as a Recovery Coach and as a Strengthening Families Facilitator. She has been in recovery herself since October 19th of 2015 and is passionate about helping others find a new way of life. In her free time, she likes to adventure new places with her daughter, fiancé and their two dogs as well as binge Netflix, read books, making art, and giving hope to others.
Tina Jones
Post Permanency Specialist - Meadville
Tina joined our Bethany Family in the fall of 2021. Tina has a criminal Justices degree and is currently in a correctional program studying support services. She has been working with children for over 8 years and has experience counseling at a home for trouble boys, and an all-girls home. Tina enjoys going to church, watching football, cooking, cleaning, and taking care of her daughters and family. She is excited to use her talents to show love and care to families and children in the community.