5 million
Venezuelans are displaced
Protecting children and families
Displacement causes a lack of access to life's essentials, which can lead to issues for children including malnourishment, poor health, and lack of access to education. It's difficult to raise children when you struggle to meet their basic needs.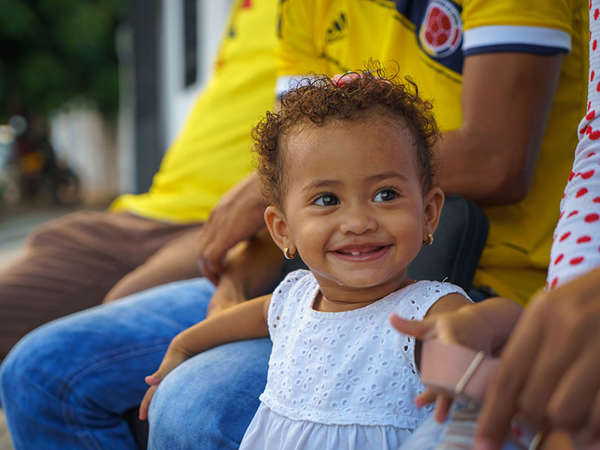 Family is essential
Decades of research emphasize that family is essential to a child's physical, psychological, emotional, and spiritual well-being. That's why our first priority in Colombia is keeping children stable and safe with their family of origin. When that's not possible, we find local foster families who can provide a loving home.
Your gift strengthens families.
Help support Bethany's work in Colombia
For families facing displacement – because of economic and political instability in Venezuela – meeting basic needs in a new country can seem impossible. With your gift, we can change that—because families need to stay together.