Join Bethany's virtual Walk/Run
May 7–21, 2021. $25 includes a bib & medal. Small group options at $20 per person. Determine your own distance (5K, 10K, Half, etc.).
Walk, run, or bike for a cause in your own neighborhood, in your favorite park, or on your local trails. No matter where you are, you can help ensure vulnerable kids and families are safe, loved, and connected.
Join as a family or as an individual, a novice or an expert. The event spans several weeks, allowing you to set your own walking or running goal.
Whether you commit to finish your first 5K or your first half-marathon, you'll be encouraged to go further for family.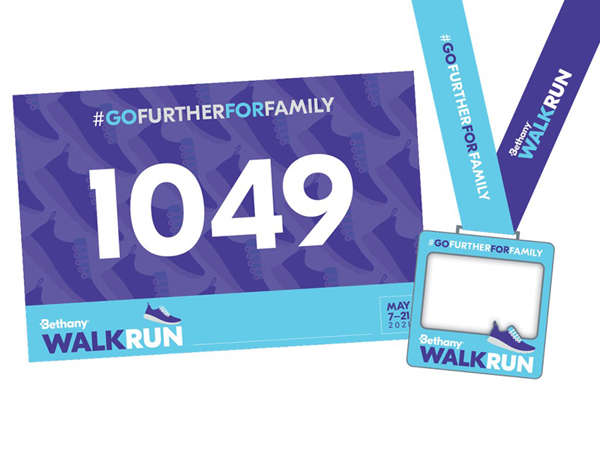 Race packets
Your race pack will ship right to your house. Included is a race bib and Bethany medal.
Free shipping is included. We'll begin shipping packets in late April.
Register today!
By registering for this event, I agree to the waiver agreement and confirm that I am 18 or older. View the Waiver agreement.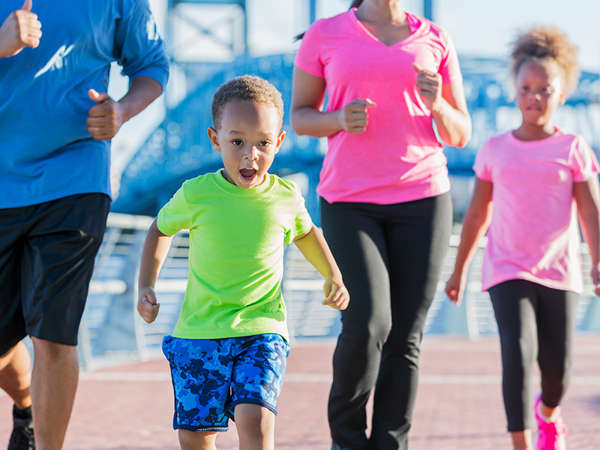 Ready to go even further for family?
Whether you join a Bethany team of walkers, runners, and bikers, or simply join our Facebook group, you can help raise money for vulnerable kids and families.
Join a team, donate, or start your own fundraising page today!
What are you waiting for?