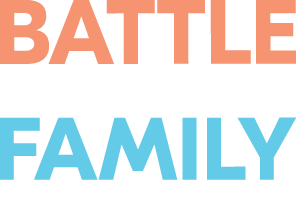 Don't miss this! Battle for Family 2022 Church Tour
Battle for Family 2022 Church Tour
Battle for Family 2021 winner, Bam Travis, is going on tour with renowned host and speaker, Willie Moore Jr.! Join us in the city nearest you for this special event.
You'll enjoy a live performance by Bam Travis, hear from host and speaker Willie Moore Jr., and be inspired by a special greeting from Grammy-winning artist and producer, Fred Hammond. Plus, you'll learn how, together, we can help every child feel safe, loved, and connected. Check out tour location details below.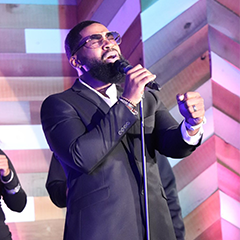 Bam Travis
2021 Battle for Family winner
Singer, songwriter, and drummer Bam Travis lives in Detroit, Michigan, with his wife, Ashley. He strives to spread the gospel through song and worship, crediting God and his rich musical heritage for his talents. Bam is Bethany's first Battle for Family winner.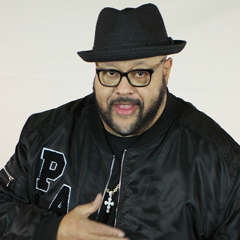 Fred Hammond
Producer
For more than 35 years, music lovers around the world have known Grammy Award-winning artist Fred Hammond as a gifted vocalist, songwriter, musician, producer, and arranger. But as his peers and supporters alike have so reverently declared, he is without debate the architect behind the creation of a phenomenon in Gospel music: Urban Praise and Worship. Essence Magazine (2017 collector's edition) names Fred Hammond in the esteemed list of the 50 greatest male singers of all time.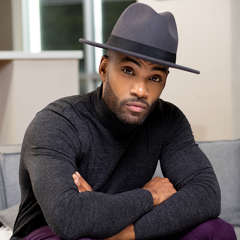 Willie Moore Jr.
Co-host
Willie Moore Jr. is an actor, producer, speaker, comedian, radio host, Grammy Award-winning R&B artist, and a licensed minister from St. Louis, Missouri. He's also an adoptee with a vision to help more than 100,000 children in U.S. foster care find permanent homes. He has a personal story, a passion, and a platform to reach families across the country—particularly African American families—encouraging them to get involved.
Sponsors
Thank you to our generous sponsors! For sponsorship details, please email [email protected]
Help support families
Take action today to support vulnerable children and families.