A disability shouldn't keep a child from having a family
Liya's story
Seven days old.
That's how old Liya was when she was found outside, in the weather, alone. This baby girl had been abandoned.
When she was found, she was malnourished and dehydrated. She was dropped at an orphanage that couldn't meet her needs. She wasn't held, loved, or fed enough.
She was finally admitted to a hospital with long-lasting medical issues from malnourishment. A search for her family turned up empty.
Thankfully, a family has come forward and wants to raise her, love her, and give her a home.
But the adoption isn't final and this family needs support. The process, the fees, the medical treatment are costly. They need your help.
Your generosity can help give children with special needs, like Liya, a home.
A gift to Caring Connections will help families welcome children with unique needs by assisting with expenses like medical bills, prescriptions, making their homes handicapped accessible, or therapeutic services.
Thank you for connecting children with special needs to families who will love them.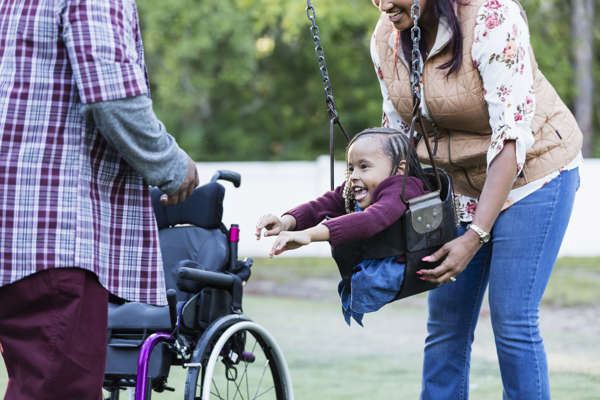 Caring Connection
Connecting compassionate people like you with children who need a family and the families that love them.
All children deserve loving, permanent homes. Your gift to Caring Connection will help make that happen for kids with special needs.
Adopting a child can be hard. Adopting a child with special needs can be harder. Will you support a family who wants to give a child a home? It takes all of us. Together, we can make it happen.
Connect a child with special needs with a family who will love them
On average Caring Connection grants range from $2,500 to $5,000 and help cover expenses that might prohibit a family from adopting a child with special needs. One meaningful gift from you now provides a lifetime of comfort, care, and love to a child in need. Priceless.
You can change everything for a child